Chamfer Engineering
We Pride Ourselves on our Quality Custom Products

In business since 1973
Premier manufacturers of chrome carbide overlay plate
Manufactured in our plant in Minneapolis, Minnesota
Fabricated parts as small as fan blades to as large as blast furnace liner packages
Reduces the cost of plant downtime
Resists severe abrasion
Extends parts life
Fast service
Chamfer-Plate™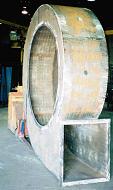 Costs little more than good "A-R" steel, but lasts three times longer.
Is tougher than hand applied hardsurfacing and costs much less.
Costs less and is tougher than thick ceramic coatings and cast alloy steel plate.
Can be used as a liner (as on fans), or as a welded or bolted structure with a wear resistant surface (to build wear-resistant chutes and bins, etc.).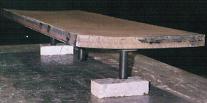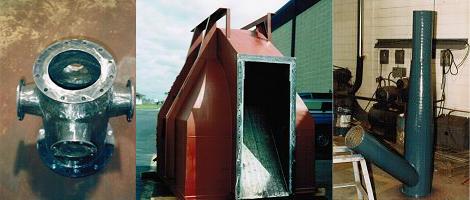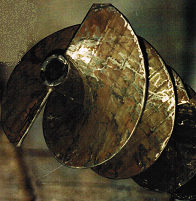 Chamfer Engineering makes Chamfer-Plate™— the hardfaced wear fighter for new and rebuilt equipment and machinery. Chamfer-Plate™ resists severe abrasion, extends parts life, and reduces the cost of plant downtime.
Chamfer-Plate™
Abrasion resistant, chrome-carbide wear surface for fan blades and scrolls, blast cabinets, sintering machine parts, rock and ore chutes, and many other heavy wear applications.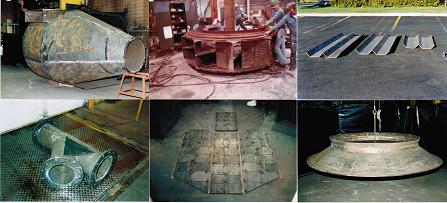 Save Big! Cut Costly Downtime.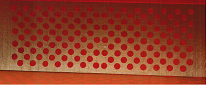 When equipment and machine parts wear too fast and cause costly downtime Chamfer-Plate™, the hardfaced wear fighter, is your most profitable answer. Chamfer-Plate™ extends the life of equipment and machine parts which are subjected to punishing impact: gouging, erosive abrasion, scratching, and the wear of hot abrasives at temperatures up to 1200 degrees fahrenheit.
Complete In-Shop Fabrication Services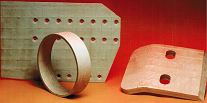 Chamfer Engineering will shape and otherwise fabricate your wear parts from Chamfer-Plate™, or from mild steel with removable Chamfer-Plate™ liner. We supply full plates and cut any portion for your use at very competitive prices. Services offered in our fabrication shop include: forming to any radius down to 3 inches; plasma cutting including straight line cuts, curved shapes such as circles, ovals and kidneys; chamfering/edge beveling; stud welding to back of plate; countersinking of bolt holes; straight holes for plug-welding; and other cost-saving services.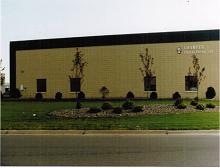 Chamfer Engineering, Inc.
8821 Zealand Avenue North
Minneapolis, MN 55445
Phone: (763) 424-5053
Fax: (763) 424-4333
Email: info@chamferplate.com
Web: http://www.chamferplate.com/
Revised: February 14, 2013 / Web page design by Kevin G. Austin